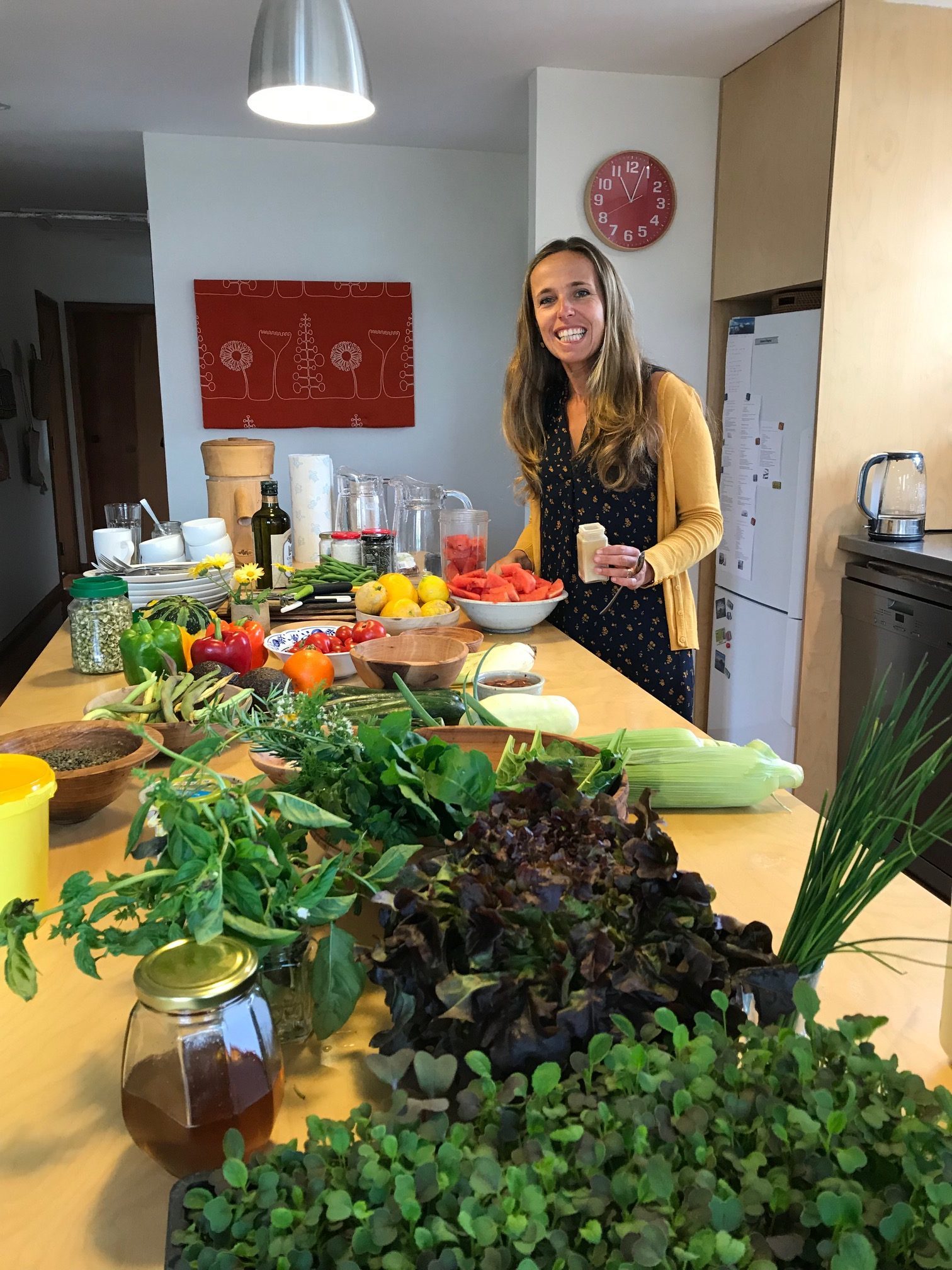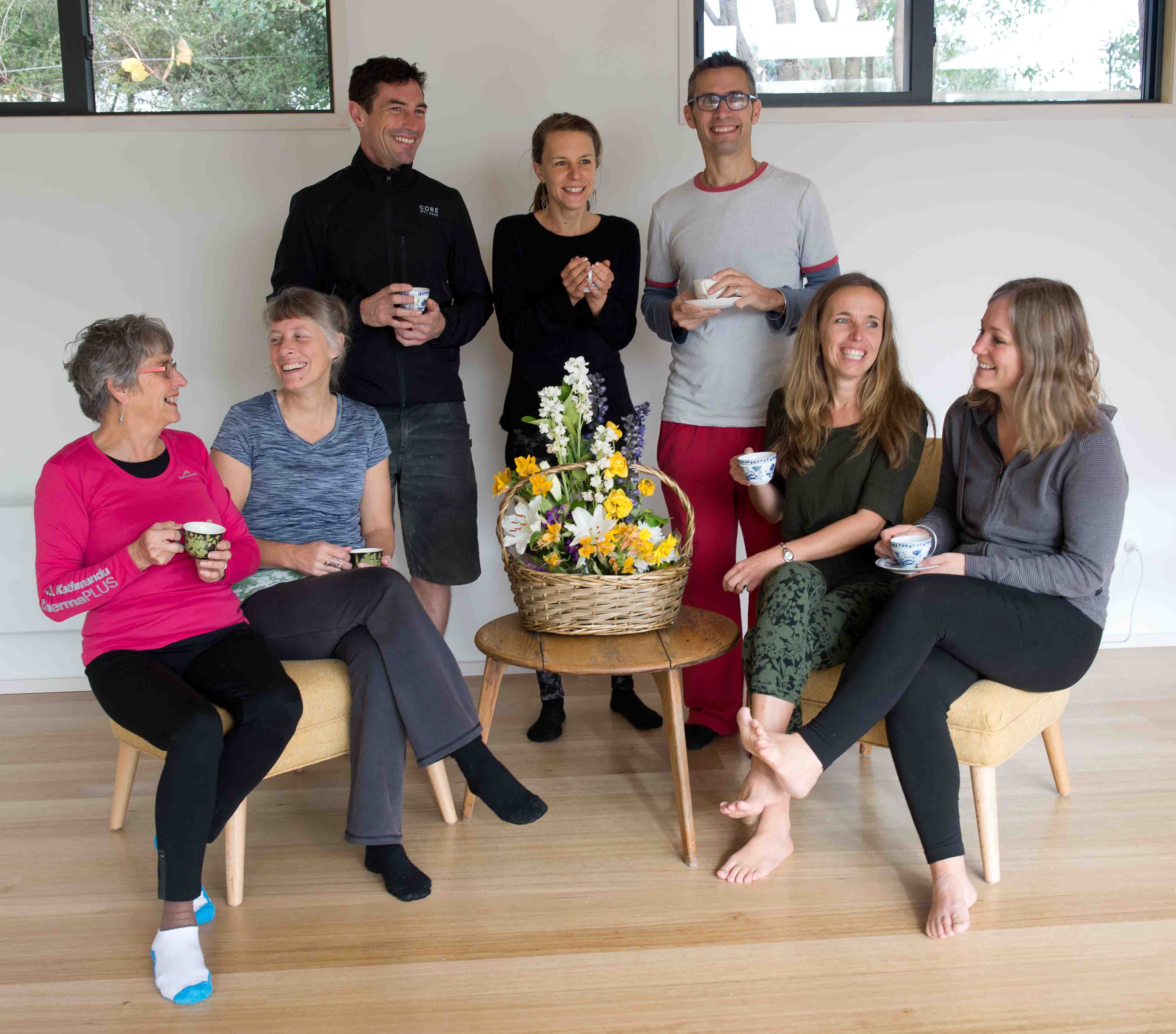 Heartfelt Yoga with Anja

Mondays
7–

8.15pm

   Strong Flow

Tuesdays
9.30 – 10.45am  Mix of strength and relax

Wednesdays
12 – 1pm    Strong flow

Thursdays
9.30 – 10.45am  Restorative yoga
4.15 – 5pm Kids yoga 9-12yo
Term 1 Yoga is running from Monday 31 January until Thursday 14 April
 "Yoga promotes oneness and unity with yourself, the world and nature. Everyone is welcome to join the classes. One in all and All in one."
Yoga mats, blankets, bolsters, eye pillows and yoga blocks are provided. Just show up and give it a go!
Cost: casual: $18;  six class pass $90
Contact: Anja on 021 02350601; anja@avida.co.nz
All classes are held at the purpose build yoga studio at the Ayurveda Wellness Centre, 28 Te Miti Street, Paekākāriki
Chakra immersion

Saturday 26 February  10am – 4pm
An exploration of the Chakras – Agya (Third Eye) Chakra

Treat yourself to a one-day yoga gathering at the beautiful yoga studio in Paekākāriki. This is the perfect way to take time out and boost your energy levels in peaceful surroundings. This is the sixth event in a series of seven. At the heart of these gatherings is the exploration of the chakra system and how each chakra resonates within ourselves. We will be working with the third eye chakra aspects of wisdom, intuition, discrimination and clarity of consciousness through asanas, breath, chanting, meditation, a nature walk, guided relaxation and a nourishing lunch. The knowledge and practice of the chakra system offer a valuable opportunity to develop our human consciousness.
 What to expect:
a morning yoga session with asanas that have a specific harmonising effect on the throat chakra
talk about the chakra system
a delicious organic vegetarian lunch
a nature walk with pranayama practice and guided meditation
deep relaxation during a restorative afternoon yoga session
Come and join this blissful day!
Bookings required: 021 023 50601 or email anja@avida.co.nz
Cost: $120
Next date: Saturday 23 April 2022 (Crown Chakra) 
Ayurveda and seasonal wellness for summer workshop
Saturday 12 February 10am -12.30pm
Learn practical tips on how to balance your Pitta energy this summer. Ayurveda places great emphasis on seasonal living, recognising the qualities and characteristics of the particular season and adjusting our diet and lifestyle accordingly to ensure body and mind stay in balance.
In summer the fire element is higher: there is more warmth, dryness and lightness. These qualities increase Pitta (the fire element in us). The increase in external environmental heat can increase our internal fire, making us more irritable, impatient, angry and inflammed. Hence, summer is naturally a time of calming and reducing Pitta.
Bookings via anja@avida.co.nz. $65 per person.
Kirtan chanting evening
Every 2nd Saturday per month 7- 9pm
Kirtan is a call-and-response practice of yogic chanting or musical conversation with live musicians. The audience in encouraged to either repeat the chant or to reply to the call of the singer.  The practice of kirtan is accompanied by different musical instruments such as the harmonium, guitar, tabla (one-sided drums), mrdanga (two-sided drum), flute and cymbals. A beautifully uplifting evening.
Kirtan dates for 2022: 12 Feb, 12 Mar, 9 Apr, 14 May, 11 Jun, 9 Jul, 13 Aug, 10 Sept, 8 Oct, 12 Nov and 10 Dec
Just show up! Entry by koha