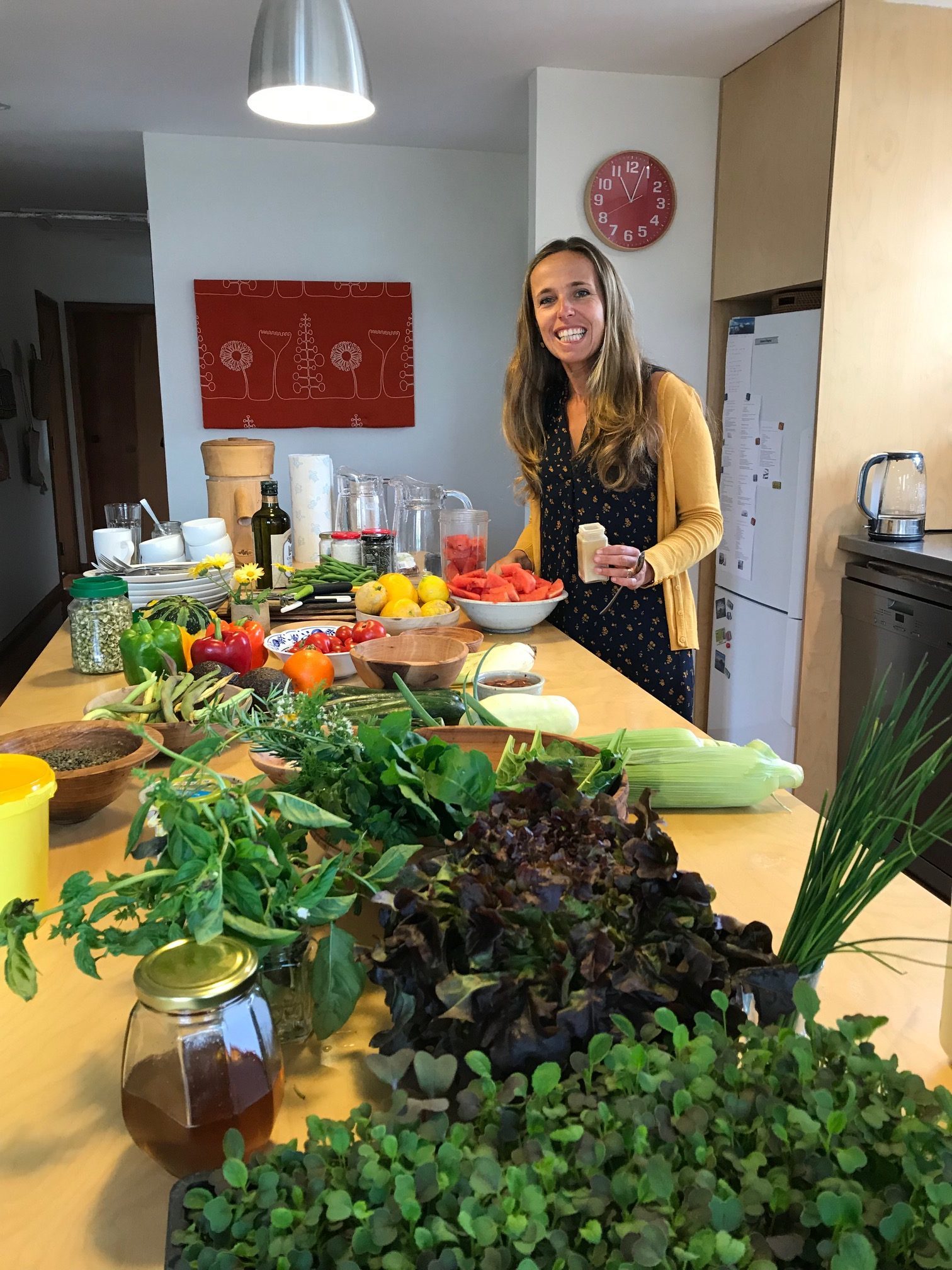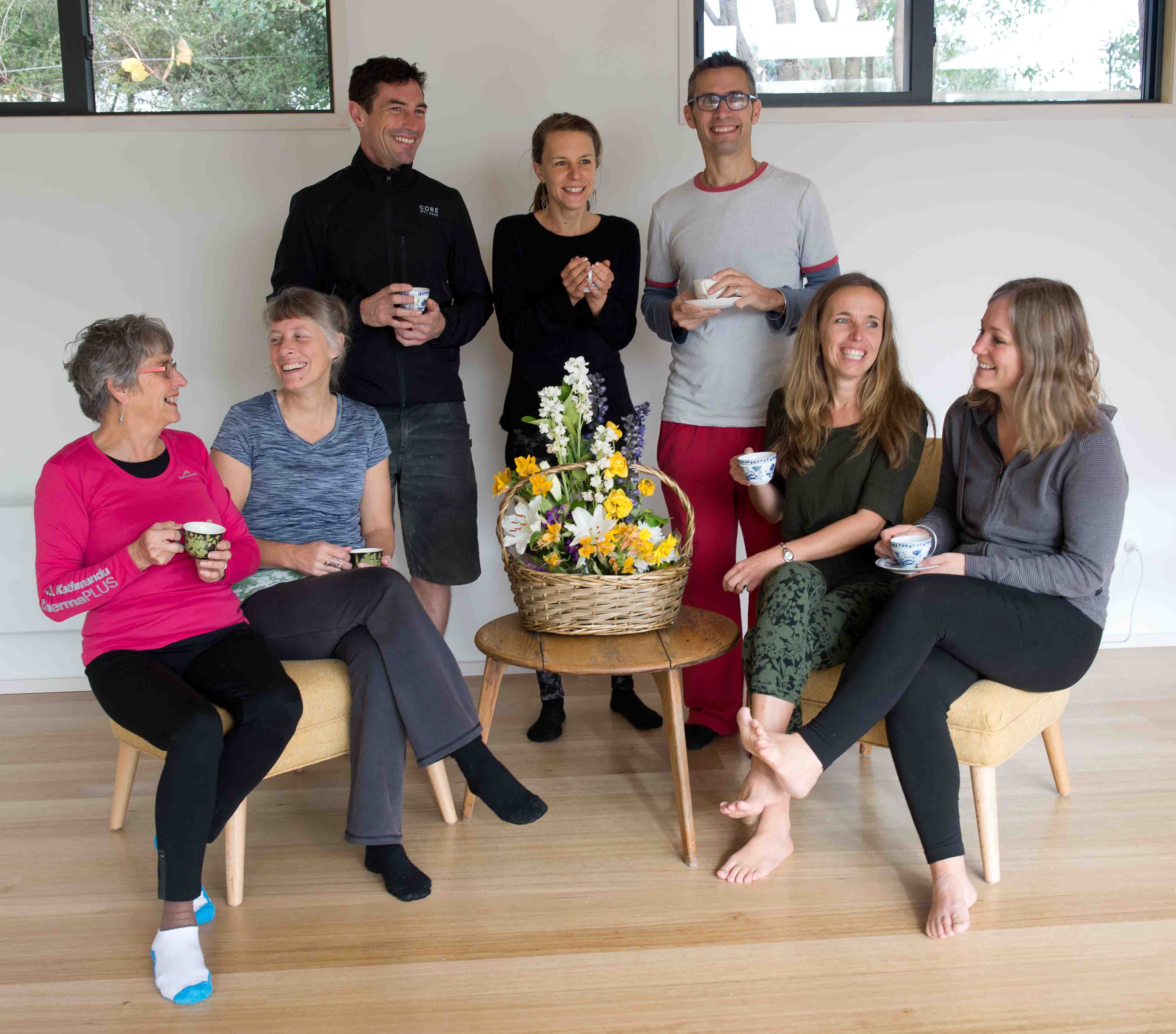 Heartfelt Yoga with Anja

Mondays
7–

8.15pm

   Strong Flow

Wednesdays
12 – 1pm    Strong flow

Thursdays
9.30 – 10.45am  Restorative yoga
Term 2 Yoga classes are running from Monday 2 May until Thursday 7 July
 "Yoga promotes oneness and unity with yourself, the world and nature. Everyone is welcome to join the classes. All is one."
Yoga mats, blankets, bolsters, eye pillows and yoga blocks are provided. Just show up and give it a go!
Cost: casual: $18;  six class pass $90
Bookings required: Anja on 021 02350601; anja@avida.co.nz
All classes are held at a beautiful purpose-built yoga studio at the Ayurveda Wellness Centre, 28 Te Miti Street, Paekākāriki
Winter Solstice Celebration

Tuesday 21 June 2022 @ 7pm
Join us for a mid winter ceremony celebrating the longest night of the year with a sacred cacao ceremony, an ancient fire ritual (havan) with mantra and kirtan chanting! These heart opening practices will bring light and warmth into our individual and collective lives. We welcome you into our circle.

 Facilitated by Anja, Ahly and Laura
Cost: $33 – bookings required via https://www.wholeycacao.nz/bookings
Venue: Ayurveda Wellness Centre, 28 Te Miti St, Paekakariki
Ayurveda Astrology & Yoga Retreat

Friday 15 July @ 4pm to Monday 18 July @ 3pm

These are extraordinary times. Times that call for vibrant health and a keen awareness of our individual nature – mind, body and soul. In this innovative and restorative retreat Anja and Graham will be combining their knowledge and expertise in Ayurveda and Astrology to help you meet these demands more awake, resourceful and resilient.
 In this three-day retreat we will be inviting you to:
gain a deeper understanding of the four pillars of health from an Ayurvedic perspective, learn how to balance your five elements that contribute to your Ayurvedic constitution and ancient practical tips for your day-to-day self-care
explore how your birth chart reveals your unique path towards health. We will be working with the Ascendant, the Sun and the Moon as three fundamental pictures of health and well-being
 You will come away with:
a renewed sense of how your own strengths/capacities/ resources can be drawn on to thrive in and contribute to a volatile world
courage and an awareness of us all belonging to a collective body, humanity
an enhanced 'know thyself', particularly when met at the threshold
an ability to implement self-care practices that will help you to navigate uncertainty
 This retreat is facilitated by Anja Foley and Graham Ibell. Anja holds a Masters degree in Ayurvedic Medicine from the Middlesex University of London. She has studied Ayurvedic Medicine extensively since 2003 with Dr Gupta from Vrindavan, Dr Ajit from the A.I.A.S. Institute, Dr Gupta from Nadiad and the whole team at the European Academy of Ayurveda. Anja has worked in Ayurvedic hospitals in Germany and India. She has been in her current private practice in Paekākāriki for 13 years seeing clients and teaching yoga. www.avida.co.nz
Graham studied astrology at the Centre for Psychological Astrology in London, and teaches and practices astrology from Kapiti. His work is supported by Process Oriented Psychology, the I Ching and Anthroposophy. He is currently a student of Jungian psychology in Zurich. See www.grahamibell.com
What to expect:
two daily yoga classes focussing on harmonising asanas, vitalising pranayama practice and guided meditation
informative Astrology and Ayurveda teachings
3 delicious vegetarian homemade meals per day
3 nights shared accommodation
Bookings required: Anja 021 023 50601 or anja@avida.co.nz; Graham 020 4105 6664 or graham@grahamibell.com
Venue: Waihōanga Retreat Centre, 32 Waihōanga Rd in Otaki Gorge https://waihoanga.co.nz/venue/
Cost: $849
Ayurveda Home Remedies workshops
Saturdays 2 – 4pm in August & September 2022

Learn practical tips and tricks to balance your own health with simple and effective home remedies
. Sign up for one or all five workshops.
Sat 20 Aug  Respiratory system and immune system: effective home remedies to treat your cold & flu symptoms incl steam inhalation, chest compress, herbs, diet and lifestyle advice
Sat 27 Aug  Digestive system: learn what to eat and what to do when your body reacts with acid reflux, cramps, constipation, diarrhoea incl simple purges, tummy compress, herbal teas
Sat 3 Sept  Skin disorder: learn dietary tips, herbs and simple poultices to address eczema, rashes and skin flare ups
Sat 10 Sept Musculoskeletal System: how to to deal with aches, pains, stiffness and bruises in your joints and muscles, incl massage, cupping, yoga stretches
Sat 17 Sept Nervous system: learn how to adjust your lifestyle and eating patterns when your nervous system gets stuck in flight/flight/freeze/fawn and you experience chronic stress, insomnia, panic attacks. Tools incl breath exercises, postures, self massage, affirmations, herbal teas and remedies.

Bookings required via anja@avida.co.nz. $65 per workshop per person or $300 for the series of five. Venue: Ayurveda Wellness Centre, 28 Te Miti St, Paekakariki

Kirtan chanting evening
Every 2nd Saturday per month 5- 7pm
Kirtan is a call-and-response practice of yogic chanting or musical conversation with live musicians. The audience in encouraged to either repeat the chant or to reply to the call of the singer.  The practice of kirtan is accompanied by different musical instruments such as the harmonium, guitar, tabla (one-sided drums), mrdanga (two-sided drum), flute and cymbals. A beautifully uplifting evening. Optional: Feel free to stay on for a vegetarian potluck dinner after kirtan.
Next Kirtan dates: 11 Jun, 9 Jul, 13 Aug, 10 Sept, 8 Oct, 12 Nov and 10 Dec
Recommended koha: $10 per person