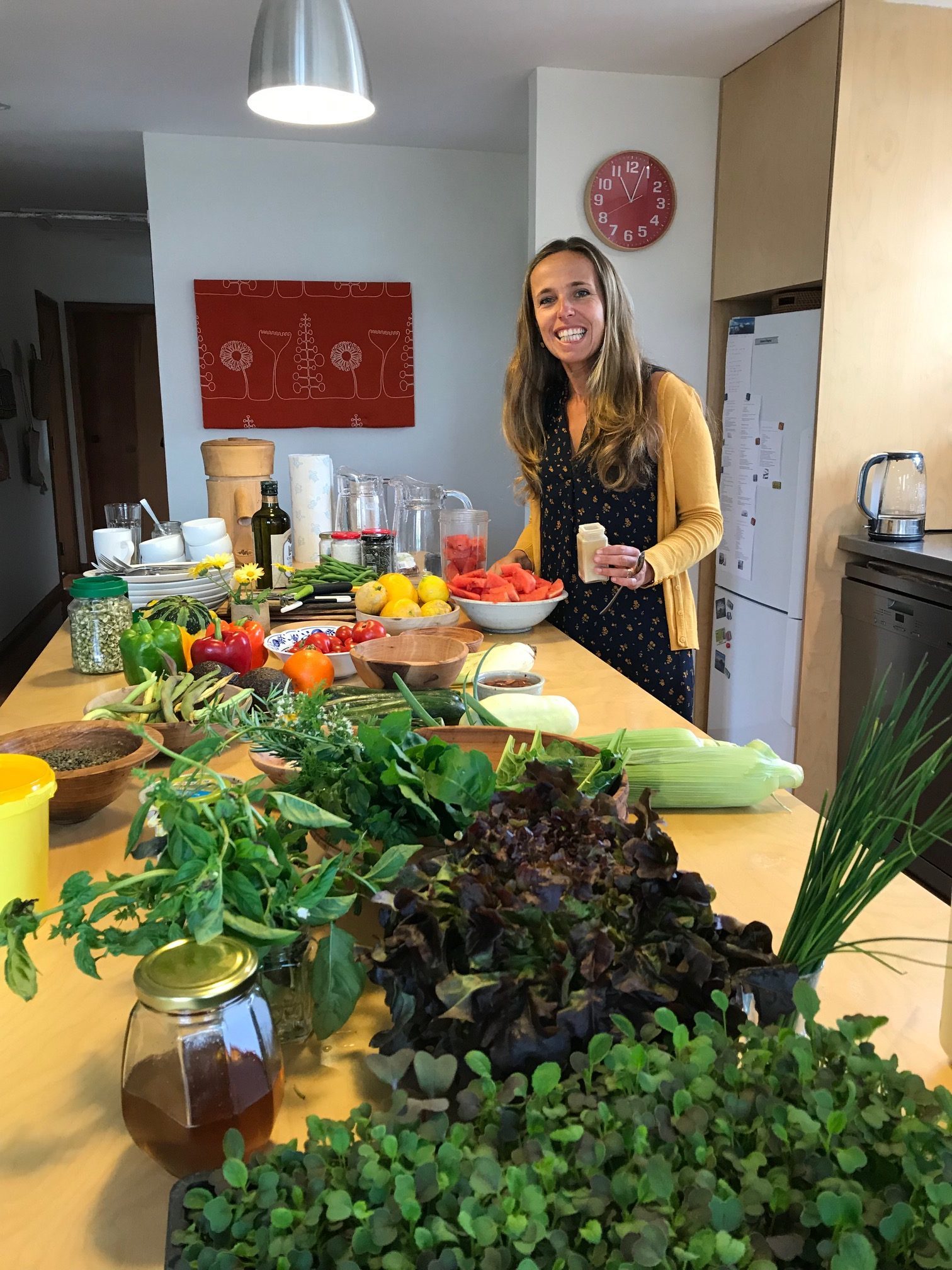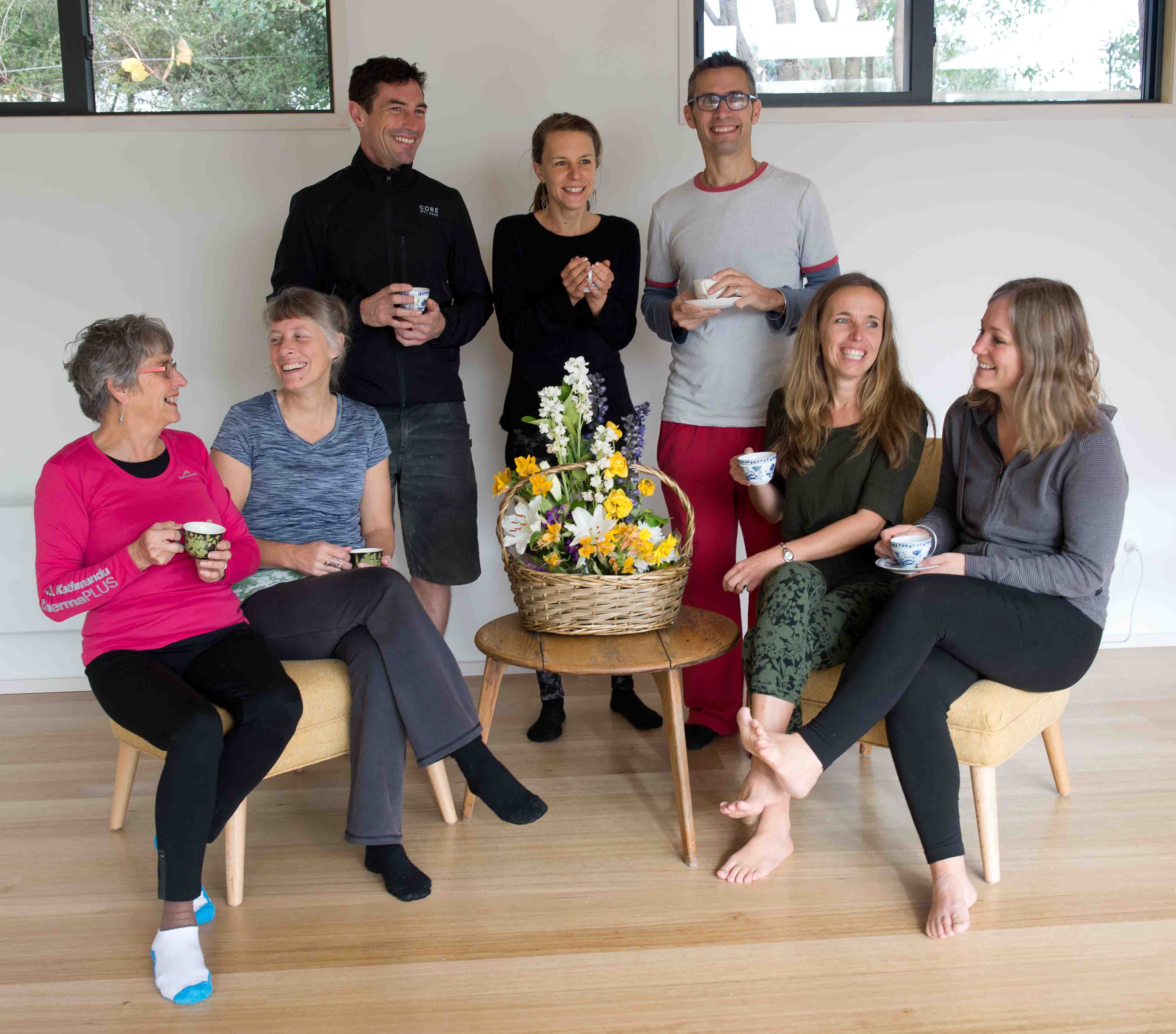 Yoga with Anja

Mondays
7–

8.15pm

   Strong Flow

Wednesdays
12.15 – 1pm    Lunchtime yoga
Thursdays
9.30 – 10.45am  Restorative yoga
"Yoga is a holistic approach to health and wellbeing. It is not about exercise but to discover the sense of oneness with yourself, the world and nature."
Everyone welcome to join!
Yoga mats, blankets and yoga blocks are provided. Suitable for all levels. Just show up and give it a go!
Cost: casual: $15;  six class pass $80, lunch class $10
Contact: Anja on 021 02350601; anja@avida.co.nz
All classes held at the Ayurveda Wellness Centre, 28 Te Miti Street, Paekākāriki
Vegetarian Cooking Workshop
Winter delights
Sunday 5 July  9.30am – 2pm
A hands on cooking experience that will delight your taste buds. Learn about nutritious plant based winter meals and be inspired by different grains, legumes, vegetables, herbs and sweets according to the winter season. Based on Ayurvedic principles, the ancient tradition of Indian medicine, the winter season is a time to balance Vāta (the air and space elements in our body and mind). The workshop will culminate in a freshly prepared 7 course organic vegetarian lunch. Anja has been running these seasonal cooking workshops for the past nine years and from participants feedback knows that this is a heart warming, insightful and nourishing experience.
Bookings required.
Cost: $95 incl nutrition lecture, morning tea, lunch and recipe booklet
Contact: Anja on 021 02350601; anja@avida.co.nz
Kirtan chanting evening
Saturday 4 July 7- 9pm
Kirtan is a call-and-response practice of yogic chanting or musical conversation with live musicians. The audience in encouraged to either repeat the chant or to reply to the call of the singer.  The practice of kirtan is accompanied by different musical instruments such as the harmonium, guitar, tabla (one-sided drums), mrdanga (two-sided drum), flute and cymbals. A beautifully uplifting evening.
Kirtan will be held regularly on the first weekend of each month. Check www.avida.co.nz for dates and times.
Just show up! Entry by koha
Cacao ceremony
Thursday 13 August 7-9pm

The tradition of drinking ceremonial cacao originates in the ancient culture of the Mayas in Central America. The Goddess of chocolate, Ixcacao was believed to carry the spirit of Fertility and Abundance. In a ceremonial circle we will share a cup of bitter delight and allow it to awaken our heart and soul. We will guide you through the ceremonial part of serving and setting an intention, then continue with sound, music and meditation. Cacao is an aphrodisiac, mood enhancer and antioxidant that protects the heart and is densely packed with nutrients. Cacao contains neurotransmitters responsible for feelings of wellbeing, as well as anandamide, known
as the bliss
molecule. Facilitated by Radha Iveta and Anja Foley.
Bookings required. $40 per participant
Yoga Day Retreat
Saturday 26 September 2020
Chakra balancing – Muladhara (Root) Chakra

Then treat yourself to a one-day yoga retreat at the beautiful yoga studio in Paekākāriki. This is the perfect way to take time out and boost your energy levels in peaceful surroundings. This is the first event in a series of seven day-retreats. At the heart of this first day retreat is the exploration of the chakra system, starting with the root chakra – our earth chakra. Cultivating a sense of earthiness, grounding and stability through asanas, breath, meditation, a nature walk, guided relaxation and a nourishing lunch. The practice aims to make you feel radiant instead of rushed and stable instead of stuck.
 What to expect:
an energising morning yoga session with a specific focus on Muladhara Chakra asanas
talk about the chakra system
a delicious organic vegetarian lunch
a nature walk with pranayama practice
deep rest through yogic relaxation (yoga nidra)
a restorative afternoon yoga session
guided meditation
Come and join this blissful day!
Cost: $110 Contact: Anja on 021 023 50601 or email anja@avida.co.nz
Yoga and Ayurveda Retreat
Weekend Retreat in March 2021 (dates tbc)
Sacred self-care
Take time to deepen your yoga practice and indulge in ancient Ayurvedic self-care rituals. Strengthen and tone your body with a dynamic morning yoga practice and experience deep release with a restorative slow afternoon yoga class. Rest peacefully in guided relaxation. Enhance your prāna with deep yogic breathing and be still in serene meditation.
The retreat is facilitated by certified Yoga teacher and Ayurveda consultant Anja Foley.
Cost: $420 incl six delicious organic vegetarian meals, four yoga classes, two nights shared accommodation, two insightful talks, one evening of chanting and meditation, plenty of time to rest and relax.
Location: Riverslea Retreat, 733 Otaki Gorge Rd
Contact:  Anja Foley on 021 023 50601 or anja@avida.co.n