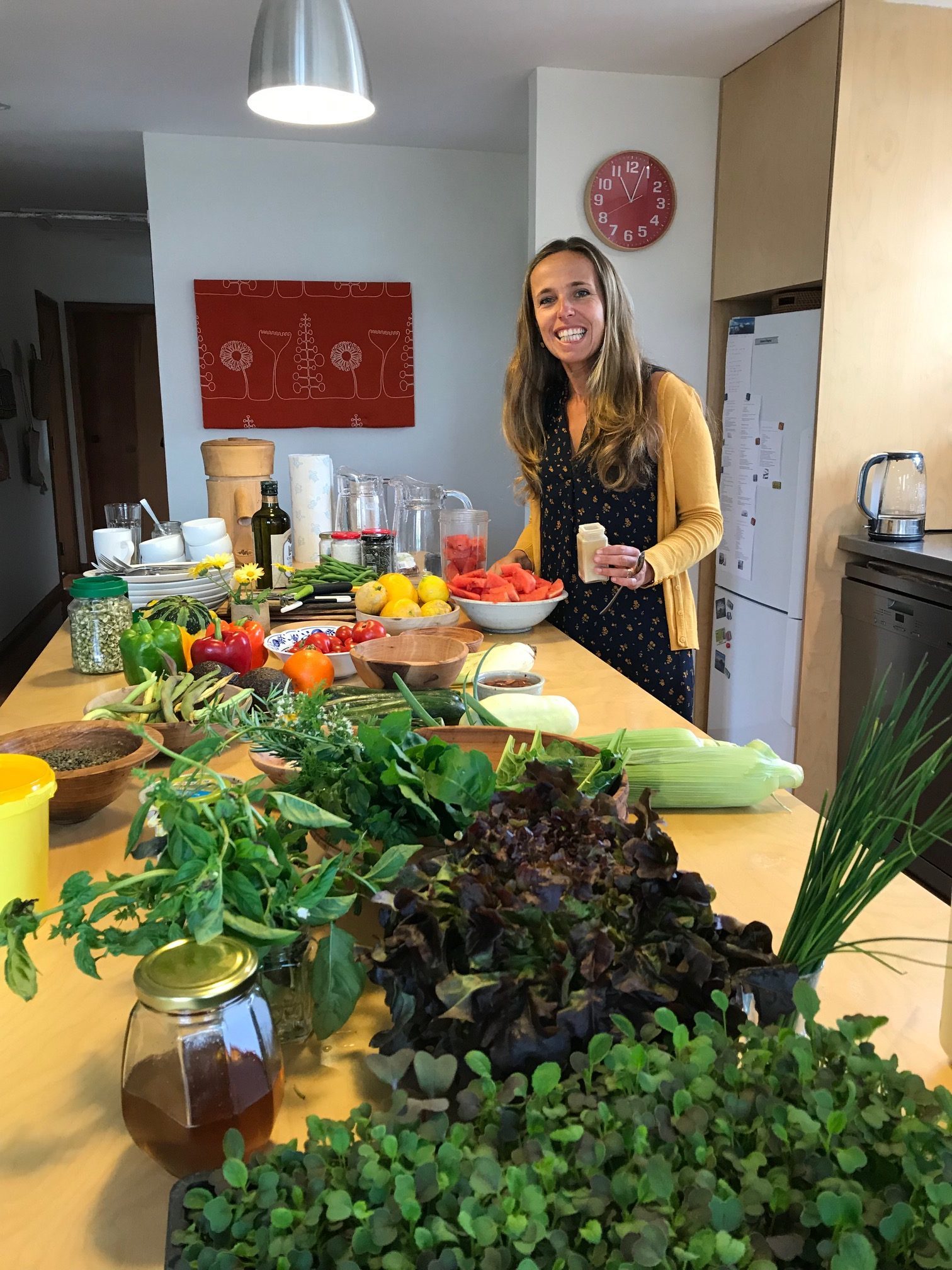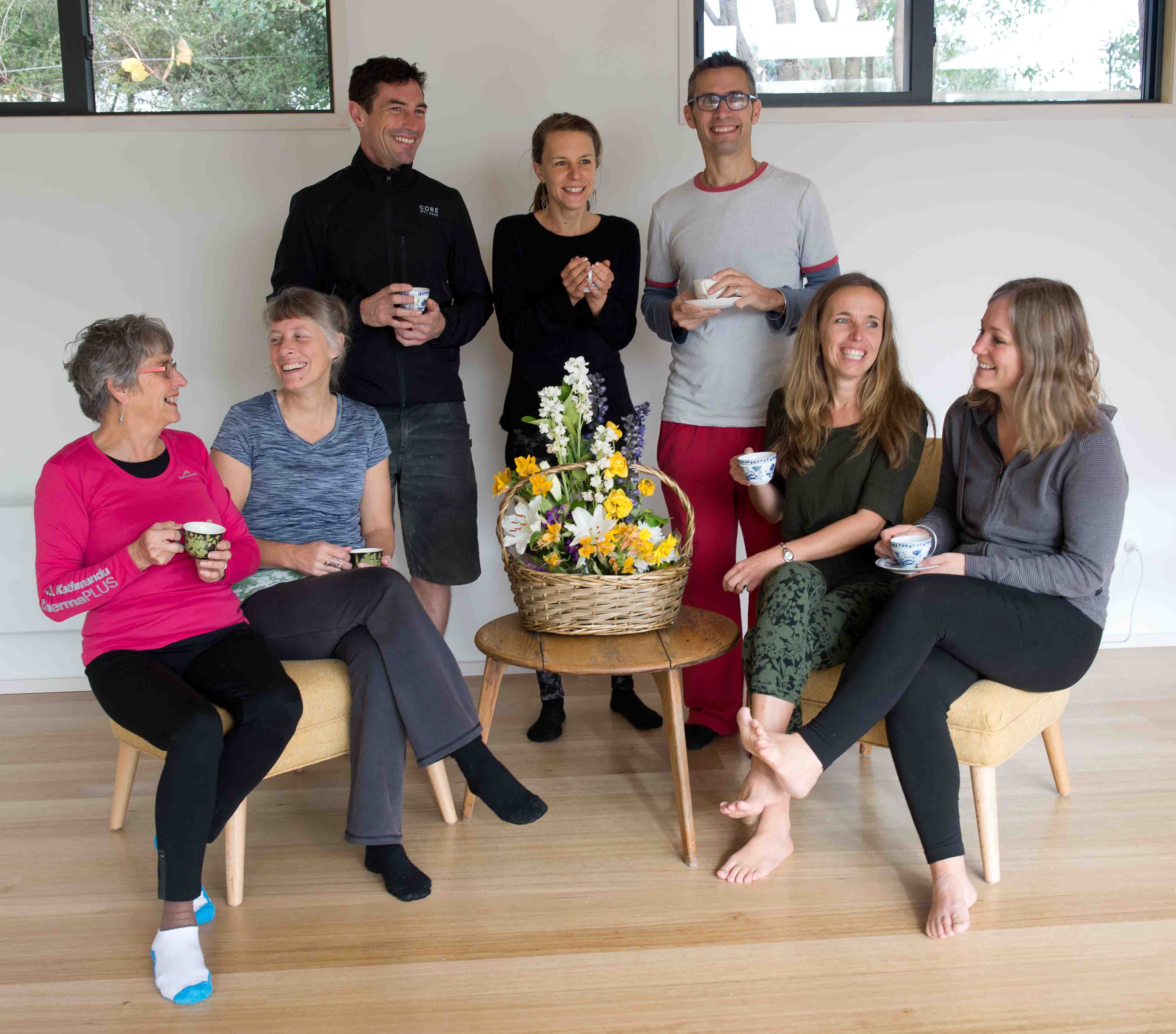 Yoga with Anja (all classes starting again 1st week of June)

Mondays
7–

8.15pm

   Strong Flow

Wednesdays
12.15 – 1pm    Lunchtime yoga
Thursdays
9.30 – 10.45am  Restorative yoga
Yoga mats, blankets and yoga blocks are provided. Suitable for all levels. Just show up and give it a go!
Cost: casual: $15;  six class pass $80
Contact: Anja on 021 02350601; anja@avida.co.nz
All classes held at 28 Te Miti Street, Paekākāriki
Vegetarian Cooking Workshop
Winter delights
Sunday 5 July  9.30am – 2pm
A hands on cooking experience that will delight your taste buds. Learn about nutritious plant based summer meals and be inspired by different grains, legumes, vegetables, herbs and sweets according to the winter season. Based on Ayurvedic principles, the ancient tradition of Indian medicine, the winter season is a time to balance Vāta (the air and space elements in our body and mind). The workshop will culminate in a freshly prepared 7 course organic vegetarian lunch. Anja has been running these seasonal cooking workshops for the past nine years and from participants feedback knows that this is a heart warming, insightful and nourishing experience.
Cost: $95 incl nutrition lecture, morning tea, lunch and recipe booklet
Contact: Anja on 021 02350601; anja@avida.co.nz
Yoga Day Retreat
Saturday 26 September 2020
Chakra balancing – Muladhara Chakra

Can't get away for a whole weekend? Feel in need to recharge your batteries?
 Then treat yourself to a one-day yoga retreat at the beautiful new yoga studio in Paekākāriki. Beginning at 10am and finishing at 4pm this is the perfect way to take time out and boost your energy levels in peaceful surroundings.
 What to expect:
an energising morning yoga session with a specific focus on Muladhara Chakra asanas
talk about the chakra system
a delicious organic vegetarian lunch
a nature walk with pranayama practice
deep rest through yogic relaxation (yoga nidra)
a restorative afternoon yoga session
guided meditation
Come and join this blissful day!
Cost: $110 Contact: Anja on 021 023 50601 or email anja@avida.co.nz
Yoga and Ayurveda Retreat
Weekend Retreat in March 2021 (dates tbc)
Sacred self-care
Take time to deepen your yoga practice and indulge in ancient Ayurvedic self-care rituals. Strengthen and tone your body with a dynamic morning yoga practice and experience deep release with a restorative slow afternoon yoga class. Rest peacefully in guided relaxation. Enhance your prāna with deep yogic breathing and be still in serene meditation.
The retreat is facilitated by certified Yoga teacher and Ayurveda consultant Anja Foley.
Cost: $420 incl six delicious organic vegetarian meals, four yoga classes, two nights shared accommodation, two insightful talks, one evening of chanting and meditation, plenty of time to rest and relax.
Location: Riverslea Retreat, 733 Otaki Gorge Rd
Contact:  Anja Foley on 021 023 50601 or anja@avida.co.n